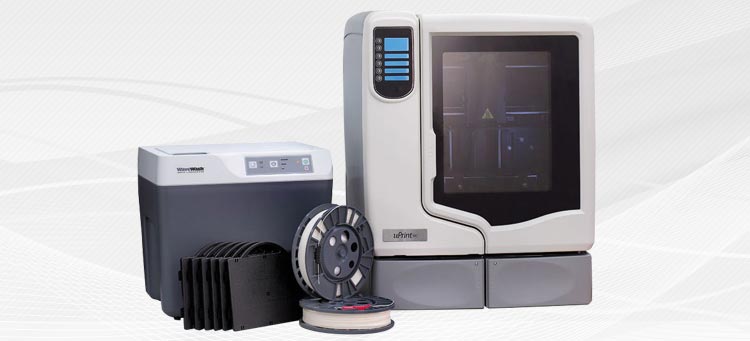 FREE Online Quotation - Stratasys uPrint SE Plus
Estimate the cost of your 3D printing project using our online calculator. Files must be less than 50MB.
The Stratasys uPrint SE Plus 3D Printer
Build Area 203 x 203 x 152 mm (8 x 8 x 6 in)
Layer Thickness .254 mm (.010 in) or .330 mm (.013 in)
Material ABSplus in ivory, white, blue, fl uorescent yellow, black, red, nectarine, olive green, grey

The Stratasys uPrint SE Plus uses ABSplus, not ABS-like material. It's the same ABS thermoplastic you specify from injection molders. Stratasys uPrint SE Plus 3D models are tough enough to stand up to rigorous testing and hold their tolerance for years.
3D printing or additive manufacturing is a process of making 3D solid objects from a digital file. The manufacture of a 3D printed object is achieved using additive processes.
In an additive process an object is created by laying down successive layers of material until the entire part is created... Read More
Applications for 3D Printing include Design Visualization, Prototyping/CAD, Metal Casting, Architecture, Education, Geospatial, Medical and Entertainment/Retail amongst others.
Over the past few years, 3D Printing has become more widely known and the technology is reaching a much wider audience... Read More